First Snapchat, Now Facebook.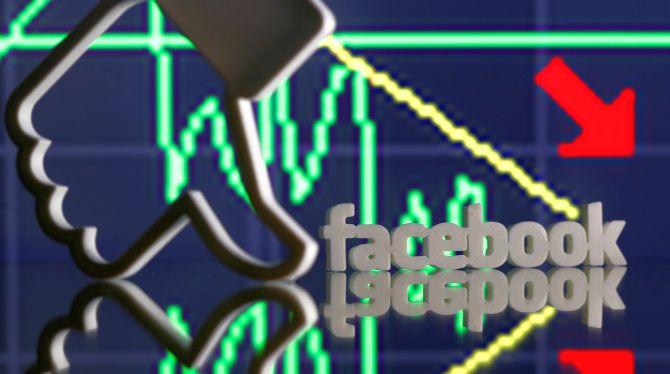 Last week, we spoke about how Snapchat is potentially digging itself an early grave. This week, it appears to be the turn of Facebook.
For those of you who don't know who Cambridge Analytica are, let us shed some light on the situation.
Cambridge Analytica is a political consulting firm that carried out digital work for Donald Trump and his presidential campaign back in 2016. They also have close ties to Steve Bannon and GOP mega-donor Robert Mercer.
The firm is currently in hot water after several recent reports have raised ethical and potentially legal questions about its business practices.
Last , when it was reported that Cambridge obtained private Facebook data – specifically, information on tens of millions of Facebook profiles – from an outside researcher who provided it to them in violation of his own agreement with Facebook.
Even before the Facebook scandal, Cambridge was under tight scrutiny after the investigation into Russian interference during the 2016 presidential election was brought to light.
Since then a call to #DeleteFacebook has been doing the rounds on social media channels and in the news and users are actually listening to it. Even Whatsapp co-founder, Brian Acton was telling people to end their accounts.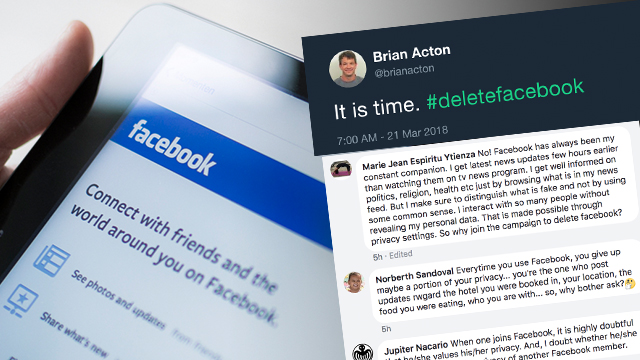 Other influential tweets came from Blink 182 front man Mark Hoppus who simply tweeted the words "Delete Facebook", which amassed over 6,000 likes in 24 hours.
"We all moved on from MySpace. We can move on from Facebook too." was the typical message found on Twitter in the wake of the accusations.
The #DeleteFacebook hashtag appeared to gain traction after one Twitter user quoted a BBC Stories tweet from 2017 - an interview with Theresa Wong about Cambridge Analytica, originally broadcasted on BBC Two in the series Secrets of Silicon Valley.
Days after the news dropped and the hashtag had gained momentum, people were turning to Google to ask how to delete their profiles.
Searches for "delete Facebook" spiked this week and new information from Google Trends shows that, in the United States, there are more searches for "delete Facebook" now than any other time in the past five years.
It took Facebook CEO, Mark Zuckerberg, five days to break his silence on the scandal that has enveloped the company this week. In a Facebook post he acknowledged that the policies that allowed the misuse of data were a "breach of trust between Facebook and the people who share their data with us and expect us to protect it"
"We have a responsibility to protect your data, and if we can't then we don't deserve to serve you," Zuckerberg wrote. He noted that the company has already changed some of the rules that enabled the breach, but added: "We also made mistakes, there's more to do, and we need to step up and do it."
If social media channels keep on putting their foot in it, the social team will be out of a job so we hope Facebook can claw back their reputation and keep their nose clean after the latest bombshell.
Instagram Roll Out Several New Updates
Instagram has released an article on all the up and coming updates they have in the pipeline for the app. However the one we will be talking about this week is the fact you can now @ other profiles and use hashtags in your profiles bio.
This is great news for business pages as well as personal accounts who are aiming to reach out to new audiences and grow their following.
By using hashtags in your bio your page will now be discoverable when people search for them on the discovery page.
The fact you can now @ mention other profiles as well will do wonders for discoverability especially if you have a personal and a business account on the side. Users who follow your personal account have the opportunity to follow your secondary page by simply clicking on the link in your bio.
All in all, we think this update could do great things for smaller, up and coming businesses and we're just happy that amongst all the other social drama, Instagram seems to be the only ray of sunshine we can rely on.
ASOS Show How You Can Turn A Mistake Into A 'Limited Edition'
This week ASOS hilariously owned up to printing 17,000 plastic bags with a spelling mistake, but customers absolutely loved it.
The company which has actually been voted as the most sought-after place to work in 2018 by LinkedIn incorrectly printed a message on the bags used for online order shipments.
The bags were supposed to read "ASOS discover fashion ONLINE", however the brand mistakenly wrote "ONILNE".
Realising the blunder, ASOS simply owned up and tweeted a picture of the bag on Twitter alongside the caption "Ok, so we *may* have printed 17,000 bags with a typo. We're calling it a limited edition".
Since posting the image it has received over 28,000 likes and had 4,500 retweets while fans of the retail have flooded it with comments.
While some pointed out the error was difficult to spot, "That took me way longer than it should have", others have joined in by mocking the brand.
Some fans have even admitted they were tempted to order something else just to get a hold of one of these 'limited' edition bags.
Not only was it a funny fail by the brand, it also gave the brand a chance to prove they are eco friendly, as one tweet pointed out "Better a limited edition than throwing it away!", to which ASOS replied "We thought so too!" and informed customers that all of its plastic bags and cardboard boxes are recyclable.
Just goes to show, that if your brand has a good reputation, there is no mistake you can't undo. All we can say is hats off to the Social and PR teams at ASOS.