Tweet Tweet!
Facebook are finally having a break this week from stealing the limelight and passing the torch to Twitter as hoggers of the headlines! First off the biggest news (to a lot of people's dismay) was the introduction of the 280 character limit. The company had first announced the controversial plan to move beyond its traditional 140 characters back in September, noting at the time how a longer character count allowed users to express more of their thoughts without running out of room to tweet.
The decision was met with a fair amount of controversy, given that one of Twitter's defining characteristics is the conciseness of users' posts. Many argued that the increase to 280 characters will make Twitter less readable, as longer tweets will fill their timelines. Others suggested that Twitter's focus on a feature no one really asked for was diverting its attention from more critical problems like the rampant abuse, harassment and bullying it's unfortunately become known for. Others argue that the expansion doesn't really mean people will be able to express themselves better, they'll just say the same thing, but use more words to do so.
Twitter's user base is somewhat split on whether the change will ruin Twitter. Tech media outside of a couple level-headed responses seemed to be opposed to the change. To make matters worse Twitter stated that during the testing period only 1 percent of tweets hit the character limit after the expansion to 280 compared with 9 percent of tweets, historically speaking. Some might say why even bother with the expansion?
Notably however, Twitter claims that those who had more room to tweet received more likes, retweets and mentions, gained more followers, and spent more time on Twitter. Amongst all the animosity, some people still managed to find humour in the update.
Suspending the Verification Scheme
Secondly on the Twitter update, the site has suspended it's verified profile scheme after several accounts that had been verified included far right and white supremacist accounts. Twitter had described the scheme as 'Broken' and brought it to a halt.
Typically, the verified accounts were strictly prominent people, including musicians, journalists and company executives who get a blue icon on their profile after proving their identity. However, since some far-right and white-supremacist accounts have now also been verified founder of Twitter Jack Dorsey has explained how the scheme would now be "reconsidered".
In a statement, the company said: "Verification was meant to authenticate identity and voice, but it is interpreted as an endorsement or an indicator of importance, "We recognise that we have created this confusion and need to resolve it." The company said no further "general" accounts would be verified, while it worked on a fix. Twitter has been making a series of changes to address abuse and harassment on the social network.
On a more positive note...
Twitter has announced it will be working with Global, the U.K. media company known for its radio brands like Capital and Heart, and launching a weekly show on November 16th called "PopBuzz Presents," opening up new revenue streams for the media company. The 30-minute show will stream each Thursday from Twitter's London headquarters at 5 p.m. local time, hosted by presenters Lilah Parsons and Will Hardy. The show will consist of three seven-minute segments, featuring discussions around trending stories, guest interviews and games.
"In the lifetime of PopBuzz, we've learned that Twitter is the first place audiences go to get close to the things they really care about, whether that's celebrities, musicians or politicians," said Charles Ubaghs, head of social at Global. "Twitter has the scope and scale representative of the whole web. People can make connections with their passion points quickly."
In the U.K., Twitter already has deals with BT Sport to stream "Score," a weekly football show that simultaneously runs on TV. Sky Sports also streams exclusive Twitter content on transfer-window deadlines. "Historically, people have maybe ignored Twitter in favour of Instagram or Snapchat," Ubaghs said. "In the last year, there's a realisation there's still a big audience there; there won't be the scale, but it has a utility and a unique way of selling live video."
Snapchat are redesigning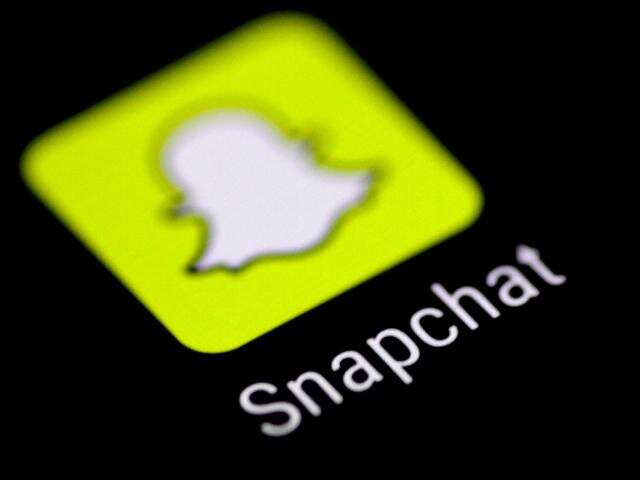 So apparently Snapchat is too confusing to consumers and people can't understand the interface? Well Snapchat have responded to these comments by announcing this weekend that they are redesigning the 'look' of the app. "One thing that we have heard over the years is that Snapchat is difficult to understand or hard to use, and our team has been working on responding to this feedback," Snap founder and CEO Evan Spiegel has said. "As a result, we are currently redesigning our application to make it easier to use."
Spiegel admitted the redesign could initially have a negative impact on Snap's business. "We don't yet know how the behaviour of our community will change when they begin to use our updated application," Spiegel said. "We're willing to take that risk for what we believe are substantial long term benefits to our business." The announcement came soon after Snap reported disastrous third quarter results, marred by everything slowing user growth and a hefty charge as a result of misjudging demand for its hardware product. Snap's stock sank more than 16% in afterhours trading on Tuesday.
The redesigned app would aim to make it easier to discover content on the platform and give users a more personalised experience, Snapchat said. Users will eventually have their own Stories experience using machine learning. The planned redesign also carries a big risk that it could turn off the teenage users that represent Snapchat's core audience. Asked about the risk Spiegel said the redesign would be tested internally and with outside users before it is released.
At the time of the announcement however Spiegel didn't mention an actual release date for this new redesign, so when the changes will be implemented are yet to be seen. Watch this space...
A little bit of news from Facebook
You can now run Gif and Image polls on Facebook! The new polls can be used both by people and Pages, on all devices – iOS, Android, and desktop. The way they are different is simple. Images and GIFs can be used as options. The new polls have been tested since last year, but now that everyone has access to them, all you have to do is start a new status update on your personal account or a Page, and select the Polls option. Choose a question you'd like to poll for, and add two answers. Your answers can be text, images, or GIFs
However be careful what you do post because these poll responses are not private or anonymous. Everyone can see what everyone has voted and said! So play nice people.
Finally, CALLING ALL HARRY POTTER FANS.
I know a fair few of us here at 10yetis are die hard Harry Potter fans, so this week we are happy to share with you that the creators of Pokémon Go have finally officially announced that they are working on a Harry Potter theme follow up to the augmented reality mobile game. While a release date is yet to be announced and agreed players will be able to find and fight fantasy beasts in real-world neighbourhoods in the game. Introducing Harry Potter: Wizards Unite.
Not surprising that this is a path Niantic want to go down since Pokémon Go reportedly had about 45 million daily players at its peak and generated more than $1.2bn (£915m) in sales and one expert said the Harry Potter brand had the potential for similar success. Piers Harding-Rolls from the IHS Markit consultancy says "I think the Harry Potter game is a huge deal. If you look at the different major franchises out there, I don't think there are many that could do Pokemon Go justice as a follow-up."
Relatively few details have been provided at this point about the forthcoming game, except that it will involve players learning spells before exploring their neighbourhoods to search for mysterious artefacts and fight "legendary beasts" with the option to team up with others to "take down powerful enemies". The game is likely to take advantage of enhanced augmented reality features provided by Apple and Google via their ARKit and ARCore developer tools, which were not available when Pokemon Go launched.
While this is super exciting news we will have to wait until next year to discover more, which when you think about it really isn't that far away now! We can't contain our excitement!