Fuelled on being mischievous and disruptive, Paddy Power's marketing strategy is built around headline-grabbing stunts that sometimes stray near the boundaries of being distasteful and offensive.
For my first 10 Yetis insight blog I will be delving into why Paddy Power is the King of sports marketing, whilst taking a closer look at their most successful stunts and what made them so successful. Without further ado, let's get this thing underway.
What is Paddy Power's most successful stunt?
Their success is very subjective because they drift so close to the boarder of offending people. Their most successful campaign will be different for everyone.
One campaign that stands out for me is the Sir Alex Ferguson stunt. For this, Paddy Power put a statue of Sir Alex Ferguson outside Old Trafford during the David Moyes era. The statue was encased in a glass box with 'IN CASE OF EMERGENCY BREAK GLASS' written on the outside, poking fun at the torrid time United had with Moyes at the helm. This stunt was so successful because it 'attacked' the most supported club in England and it was timely given the news of Ferguson's retirement.
Despite being a Manchester United fan, and although it hit a sour note in my supporting of the club, I still managed to find the humour in it…
What is Paddy Power's latest stunt?
All rise for Rhodri Giggs and his take on loyalty!
The brother of Wales manager Ryan Giggs has appeared in a comical advert for Paddy Power. The advert is stuffed full of sly remarks that all relate back to Ryan Giggs' antics (if you know what I mean).
He jokingly responds to his brother's infamous affair with his wife and throughout the advert the subtle digs don't stop. At the beginning Rhodri says, "I want to talk to you about loyalty" before walking into a pub adequately named The Prince of Wales". Later in the video he is watching a Wales game on the TV and the commentator says, "Questions will be asked of the manager" followed by a smirk into the camera by Rhodri. In the closing scenes he walks out with his partner and says "Loyalty gets you nowhere. I live for rewards instead".
The video has amassed more than 740,000 views on YouTube and has probably seen any hope of a possible Ryan Giggs and Paddy Power collaboration diminish. Or a reconciliation between Ryan and Rhodri, who haven't seen each other in more than seven years apparently.
This video is a brilliant watch and the way it has been executed is genius. All the subtle jokes and references are hidden in plain sight and make for great viewing. Rhodri has come out and explained it's poking fun at the situation which he's now happy to do as he's over it and no longer in a dark place Every time you watch it you notice new references. It is a very good stunt, one that people can relate to and laugh along with. Kudos to Paddy Power!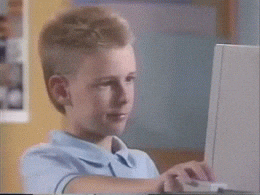 What other memorable stunts have Paddy Power done?

There are a number of other memorable sports marketing stunts from Paddy Power. A fine example comes during the build up to the much-anticipated boxing bout between Floyd Mayweather and Connor McGregor where Paddy Power outwardly sponsored Mayweather despite their Irish background. They consider this to be their most risky stunt and one that saw them get a lot of backlash from their Irish consumers with a bombardment of snake emojis in response to all of their social posts.
The world was watching, and Paddy Power duly delivered.
I think, personally, this stunt was considered their most risky stunt as they were in danger of upsetting the fans from their native country of Ireland. That being said, it still got the brand into the headlines and that's what it's all about.
Another memorable stunt they did was called 'Pants for Punters'. It was based around the Cheltenham festival and gave some punters a unique view of the historic sporting event from a hot air balloon in the shape of their famous 'Lucky Pants'. It happened in 2013 during the 1:30pm John Oaksey National Hunt Chase and gave the punters in the grandstand a hell of a view. It was also fantastic to watch flying through the air from the ground and also on the TV.
Is controversy Paddy Power's only strategy?
Despite all their controversies, they have done stunts that have had a positive impact on society. One was aimed at helping LGBT footballers and was called 'There's no gay in game. Let's change that'. They attended a Brighton Pride event with an empty open top bus that had the name of the stunt printed on the side of it. The aim was to encourage the Premier League to provide better support for LGBT players.
However, they shortly returned to their mischievous ways with a great campaign that saw them donate £170,000 to Attitude Foundation every time Russia scored a goal at the World Cup.
Paddy Power's most controversial yet successful stunt was #BrazilNuts. Picture this… it is the build up to the World Cup and England's fans are getting carried away… again. Paddy Power decide it would be a great idea to cut the words 'C'MON ENGLAND' into the Amazon Rainforest. The nation was up in arms and went crazy at the Irish betting company for even contemplating it, let alone actually doing it. Well, it later turned out they faked the image and the uproar was the exact reaction they were after because they managed to hit a number of different audiences in one quick and easy stunt whilst raising awareness for deforestation.
To summarise, Paddy Power are absolutely bonkers. They will stop at no boundaries to grab a great headline and the more controversial the better. So whilst controversy isn't their only strategy, it's one that they are pretty darn good at and leading the way with.
Their stunts are exciting, fresh and always get people talking; they won't change their ways and why should they?! As the saying goes… if it ain't broke don't fix it.
Well now you know what my favourite Paddy Power stunts are, I hope you found this insightful. Keep your eyes pealed for their next stunt. And hit me up in the comments with what you think is the best stunt or if you think I've missed one.
Until next time… see you when you're older.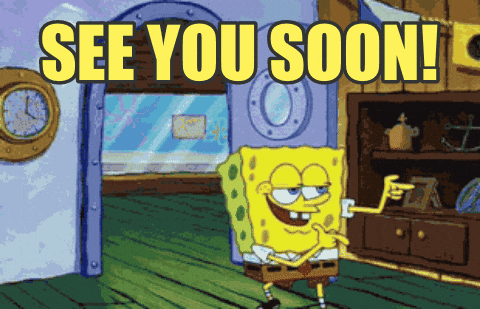 Video Transcription
In this blog we look at what makes Paddy Power so successful and what they do in their marketing campaigns, here are some thoughts from the other yetis on their favourite campaigns.
One of my favourite Paddy Power stunts was during the Cheltenham races, they put up a massive Paddy Power sign on Cleeve Hill behind the racecourse, so it was visible from the racecourse. It was in the style of the Hollywood sign and I just thought it was really clever and it was the largest free-standing advertisement ever I believe It was 45 ft high so bigger than the Hollywood sign and it got loads of attention and exposure for the brand and it was a nice local one because we are in Gloucester and it is just down the road.
My favourite Paddy Power ad was the best seats in the house campaign, where they had a pair of giant pants that was a hot air balloon and punters could go up there and view the races from the sky, so that was a really cool campaign and it brought a little bit of Irish luck as well.
My favourite Paddy Power campaign was the Drunk tank, which they did last year around Ascott races the idea was to clean up the streets of Ascott from the 'rat-arsed race goers' as they said, which was really funny because it was a controversial issue at the time, there was quite a lot going on with people have a bit too much to drink and the racecourses were really trying to crack down on this but Paddy Power sought of brought light to the subject again, which was really funny and also I think it attracted other people to the races because let's face it not everybody is into their racing and their betting so good times.
My favourite Paddy Power stunt was the Traitor Tony where he bet against England in their loss against Italy in the 2014 World Cup. They punished him after he bragged about it on Twitter by hanging him in a cage in front of a billboard saying 'TRAITOR' as a warning to anyone else who would dare bet against England. I really liked it because it was controversial and quite humorous, and it also got great publicity because people were encouraged to take pictures with the Traitor Tony.
One of my favourite Paddy Power marketing campaigns was in the lead up to the arrival of Prince George, just before he was born Paddy Power had a few people dress up as giant crying babies, it was a little bit creepy but also funny. They stood outside st. Mary's hospital with a board with all the odds on of what the prince or princess name might be, because at the time we didn't know what it might have been, it was fantastic.
My favourite Paddy Power campaign is Roy the Redeemer. This is where Paddy Power unveiled a one hundred-foot Roy Hodgson statue for the Euros in 2012. This was mimicking the Christ the redeemer statue in Brazil and it was in the hope that they could copy some of Brazil's footballing brilliance but it didn't quite go to plan because we got knocked out of the quarters but none of the less it was a great stunt and got loads of coverage because it is really difficult to ignore a one hundred foot statue of Roy Hodgson.
My favourite sports marketing campaign from Paddy Power is when they paired with Brighton PRIDE last year with the tag line "Come out and play" because there are no openly gay footballers in the Premier League currently. So, they were just trying to encourage them and more people to be accepting of the LGBT communities.
My favourite campaign was the Floyd Mayweather, 'always bet on black' campaign that Paddy Power did, it was controversial because obviously you would expect them to go with Connor McGregor, but they didn't.
My favourite piece of Paddy Power marketing has to be the tranquilising the chavs at Cheltenham video that they release at Cheltenham races in 2012. It was brilliant because it got banned immediately, I think it was 4 days after airing and they just used that to push it onto social media and gained far more traction than it would have gained had it not been banned.
My favourite paddy power campaign is the ad they did with two old ladies crossing the road with the odds overlaid, this is controversial because you couldn't tell if it was the odds of them crossing the road or get run over.
Personally, my favourite Paddy Power stunt is the Sir Alex Ferguson one. During the David Moyes era at Manchester United Paddy Power placed a statue of Sir Alex Ferguson inside a glass box outside Old Trafford with in case of emergency written on the outside. It was funny and got coverage everywhere and resurfaces every now and again.
My favourite paddy power marketing campaign is the 'From Russia with love campaign' which they did during the world cup, they gifted £10,000 for every Russian goal to Attitude Magazine, which helps LGBTQ causes. It was a slap in the face to Putin and a big FU to the gammon headed Russian homophobes, which is what they actually said in their statement, so yeah, I liked it.