YouTube Under Fire

This week it was revealed that Mars, Adidas and Lidl are among a number of top brands that have pulled ad spend on YouTube in light of a recent Times investigation that claimed ads were being served against "inappropriate" and "exploitative" content featuring children.
The content examined was legal and had mostly been posted in innocence by the children themselves. However the footage includes young girls filming themselves in underwear, doing the splits, brushing their teeth or rolling around in bed. This content is easily exploited by paedophile networks that are said to post messages and links to one another and make predatory observations in the comments section underneath the videos. Investigations by the BBC and The Times found tens of thousands of "predatory" accounts have been used to leave explicit comments on children's videos.
BT, Deutsche Bank, eBay, Amazon, Diageo and Talktalk have also experienced the problem. Upon publishing the report, The Times said Diageo, HP, Cadbury and Adidas were among those to freeze YouTube spend, calling the situation "completely unacceptable".
A spokesperson from Mars said: "We are shocked and appalled to see that our adverts have appeared alongside such exploitative and inappropriate content. It is in stark contrast to who we are and what we believe. We have taken the decision to immediately suspend all our online advertising on YouTube and Google globally."
Speaking at Google's Brandcast, UK MD Ronan Harris acknowledged the seriousness of the latest crisis and said it would "aggressively crackdown" on any content or comments that could endanger children. "I want to be clear; YouTube should never be a place for any form of activity that endangers others. I cannot emphasis enough how seriously we have always taken the issue of child safety across all our products" he said.
He also said Google would have a "zero tolerance policy for predatory comments" and would now take an "even more aggressive stance". It will be turning off all comments on videos where "these types of comments appear" and report any illegal behaviour to the appropriate authorities.
This crisis is just the latest in what has been a difficult year for YouTube. At the start of 2017, an investigation by The Times into advertising appearing next to extremist content sparked a mass advertiser boycott. YouTube has done a lot of work since then to clean up the site, but this latest news suggests major improvements are still required. After this latest scandal we bet YouTube can't wait for the year to be over!
Twitter Lite Is Alright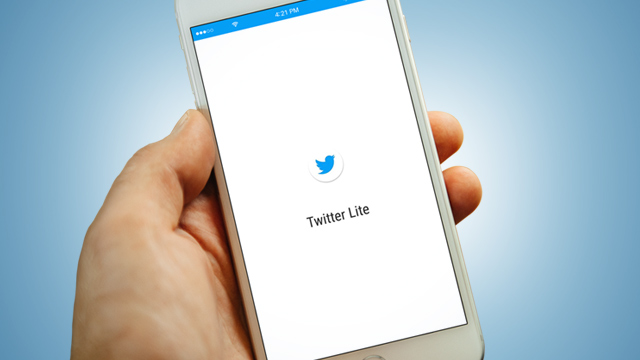 After its trial in the Philippines proved successful, Twitter Lite, the android app is now said to be rolling out in two dozen countries across Africa, Asia, Europe, the Middle East and Latin America.
Not too different from Facebook Lite, Twitter has also built a version of its app that's optimised for developing countries. Twitter Lite minimises data usage, which makes it more accessible in regions where data plans are too expensive.
The app is able to load faster on a slow connection. Twitter says it is "more resilient on unreliable mobile networks," like 2G and 3G. Twitter additionally reduced the size of the app to under 3MB, so that it doesn't take up too much space on a phone. Twitter says its experiment in the Philippines has led to a greater than 50% increase in tweets.
The move should help Twitter expand its presence internationally. The company has 330 million monthly active users, 80% of whom are outside the U.S.
Facebook AI Could Save Lives
Facebook has begun using artificial intelligence to identify members that may be at risk of killing themselves. The social network has developed algorithms that spot warning signs in users' posts and the comments their friends leave in response.
After confirmation by Facebook's human review team, the company contacts those thought to be at risk of self-harm to suggest ways they can seek help. A suicide helpline chief said the move was "not just helpful but critical".
Currently the tool is only being tested in the US at present, but if proven a positive step it could be rolled out to other countries.
It marks the first use of AI technology to review messages on the network since founder Mark Zuckerberg announced last month that he also hoped to use algorithms to identify posts by terrorists, among other concerning content.
Facebook also announced new ways to tackle suicidal behaviour on its Facebook Live broadcast tool and has partnered with several US mental health organisations to let vulnerable users contact them via its Messenger platform.
Facebook has offered advice to users thought to be at risk of suicide for years, but until now it had relied on other users to bring the matter to its attention by clicking on a post's report button. It has now developed pattern-recognition algorithms to recognise if someone is struggling, by training them with examples of the posts that have previously been flagged.
Talk of sadness and pain, for example, would be one signal. Responses from friends with phrases such as "Are you OK?" or "I'm worried about you" would be another. Once a post has been identified, it is sent for rapid review to the network's community operations team.
The director of the US National Suicide Prevention Lifeline praised the effort, but said he hoped Facebook would eventually do more than give advice, by also contacting those that could help. Ms Callison-Burch acknowledged that contact from friends or family was typically more effective than a message from Facebook, but added that it would not always be appropriate for it to inform them.
"We're sensitive to privacy and I think we don't always know the personal dynamics between people and their friends in that way, so we're trying to do something that offers support and options," she said
The latest effort to help Facebook Live users follows the death of a 14-year-old-girl in Miami, who live streamed her suicide on the platform in January.
The goal is to help at-risk users while they are broadcasting, rather than wait until their completed video has been reviewed some time later. Now, when someone watching the stream clicks a menu option to declare they are concerned, Facebook displays advice to the viewer about ways they can support the broadcaster. The stream is also flagged for immediate review by Facebook's own team, who then overlay a message with their own suggestions if appropriate. The new system is being rolled out worldwide.
"Their ongoing and future efforts give me great hope for saving more lives globally from the tragedy of suicide," said Dr Dan Reiden executive director of Save.org, which is involved in the initiative."The opportunity for prevention, even with Facebook Live, is better now than ever before."
Remix Your Instagram Photos
In a bid to encourage more users to privately message one another, Instagram today announced a new feature it's calling "remixing." The process involves editing a friend's photo sent to you via direct message with stickers and custom text and doodles, and then sending it back to them within another photo of yourself.
That way, you can make it seem like your friend's selfie is part of your own staged scene, giving your friend free rein to make you look as goofy or compromised as possible. You can also control how many times the message can be viewed by your friends by choosing between "one view" or "allow replay" options when sending. The update is live now, Instagram says.