So, starting this financial year, everybody earning under £18.5k a year earns less as they have to pay more tax, following the abolition of the 10p tax band. Consequently, Labour, and particularly Gordon Brown, haven't been so badly slandered since, well... invading Iraq, probably.
In response to a Labour backlash, Golden has decided to U-Turn on the decision. He has now promised a cash-payout to those affected, which include people who are under 25 without any children who earn less than £18,500 a year, and early retirees aged between 60 and 64. These payouts will compensate low-earning households by boosting the minimum wage, tax credits and the winter fuel allowance to pensioners.
David Cameron saw this as a great opportunity to throw a few well-aimed sucker punches, after Brown rescinded on his former stance that he would not abolish the abolition (wordsmith that I am). Cameron stated "The Labour Party have finally worked out that they have a loser, not a leader," to which Brown responded "I don't think I've been pushed about at all. What I've done is listen and made the right long-term decision." Oh, and Liberal Democrats' leader Nick Clegg said something or other.
Within an hour of his announcement, a rebel amendment that had attracted the signatures of 45 Labour MPs and threatened the first Commons defeat of the Brown era, was withdrawn. I wonder if Brown's about-turn is anything to do with the local elections that are coming up? I think so...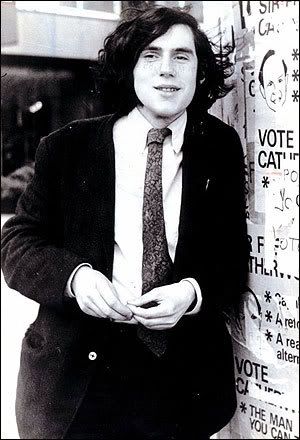 Hey good looking...