Good PR
Conservative party leader David Cameron has received a great PR boost in the media today, as style magazine GQ have listed him at the top of the country's most influential people, beating miserly Gordon Brown into second place. I'm just throwing it out there, but maybe it's because Cameron doesn't appear suicidal every time he addresses the media. I'm not saying I don't want the Prime Minister of our country to be sincere, because of course I do, but Gordon could at least look happy to be in the job.
His rise to 10 Downing Street is in my opinion akin to having to take on a deceased sibling's children - you care, but just can't be bothered with all the unexpected responsibility.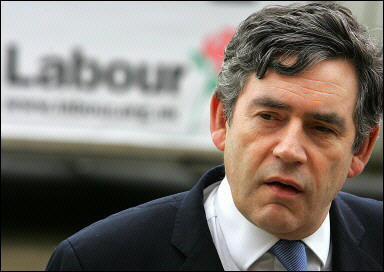 At least I still have my model good-looks.
Bad PR
Google have been accused of sour grapes following their complaints that Microsoft's $44.6bn (£22.4bn) bid to takeover Yahoo could damage the 'underlying principles of the Internet'. Google claim that the takeover could 'unfairly limit customers' ability to access rival instant messaging and e-mail accounts'. I know their complaints could be seen as valid, but you never 'Yahoo' anything do you? I think they can ease up a little on the old wingeing front.