Premiering on Channel 5 on the 3rd of March, 'Breaking in to Tesco' aims to follow unknown brands as they pitch to buyers at recently underfire (not from us, we love their recent PR work, trying to address binge drinking etc) supermarket chain Tesco.
The peak-time TV series is essentially based on a 'Dragons' Den' style premise, without the offer of financial backing.
Tesco assert that they did not commission the show, but Marketing magazine claim that it is all a PR attempt to help improve perceptions of the pricefixing store and its attitude to suppliers.
I just hope that they don't make a meal out of the whole thing.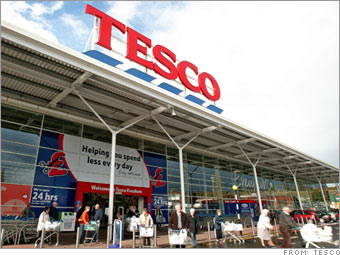 The normally daunting decor of the Den seems to have lost its intimidating edge somewhat.