New is spreading around the globe that Rupert Murdoch is getting his chequebook out and cleaning the knib on his Mont Blanc fountain pen ready for another big purchase.
This time it looks like the object of his desire is the Wall Street Journal, an American newspaper. The owners of the Wall Street Journal admitted that they had received a $5bn (£2.5bn) bid from News Corp.

Don't be a Rupert – Let him have the paper
Wall Street Journal is a very well respected paper around the world and one of only a few that the mass UK population is aware of from the States.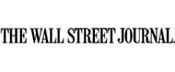 Well Known USA Paper
Murdoch's empire is already huge and I really wonder if this will be prevented by the competition authorities in the USA, but maybe he is too powerful for them as well?