BBC and a few local news outlets are running a story about a department store called Robbs in Hexham that has been trading for nearly 200 years and is due to close shortly.
Apparently the company was forced to bring in administrators who had no option but to close the store down causing around 140 job losses. Instead of announcing this formally the administrators decided the best way to get all the staff together would be to pull the fire alarm and announce it when the staff were all together at the fire alarm point. Eek… harsh or what.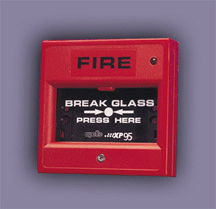 Pull this and wait for P45
The administrators claim that they had no choice given that the news was about to go public and they felt it was best to tell staff before it got out. I can see what they are saying but another example of where they should have put the comms process at the heart of the decision making process.
Nice